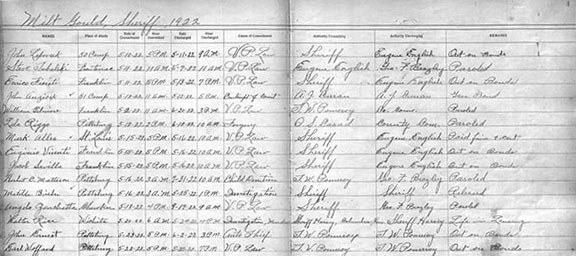 Title
Preview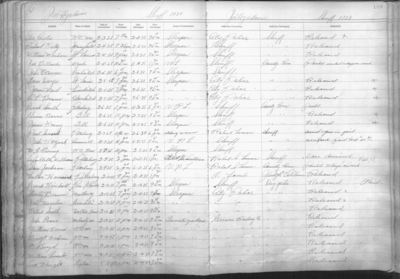 Description
Handwritten daily jail register on lined ledger paper from the Crawford County, Kansas, Sheriff's Department, from the period of March 1, 1922 to September 1, 1935. DONOR INFORMATION The Sheriff's Department, Crawford County, Kansas, Daily Jail Ledger, 1922-1935 was donated to the Leonard H. Axe Library, Special Collections, by Sheriff Sandy Horton, Crawford County Sheriff's Department, on April 16, 2010.
Collection Number
SpC MS 0059
Finding Aid
https://digitalcommons.pittstate.edu/fa/46/
Identifier
C059_V001_P129_LED
Rights
The reproduction of images from the Pittsburg State University Special Collections & University Archives requires permission and possible payment for use in both digital and printed works, including books, articles, films and television; and for advertising or commercial purposes. Please see the "Application for Permission to Publish, Quote, Broadcast, or Exhibit Items from the Special Collections & University Archives" in the FAQ for more information. Those using these images and texts assume all responsibility for questions of copyright and privacy that may arise.