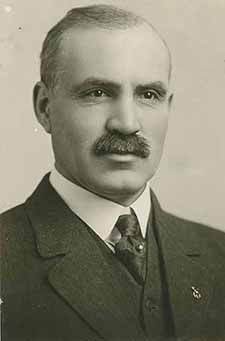 Abstract
Article describes comments from Senator Ed T. Hackney about why Brandenburg was selected as President. Includes a picture of President Brandenburg and others in the college auditorium. From the Topeka Capital.
Digital Collection
William Aaron Brandenburg Collection, 1911-1942, 1989
Collection Number
SpC MS 0099
Finding Aid
https://digitalcommons.pittstate.edu/fa/92/
Location
Pittsburg--Crawford County--Kansas
Repository
Leonard H. Axe Library, Special Collections and University Archives
Rights
Digital image copyright 2016, Pittsburg State University. All rights reserved. For more information contact Special Collections and Archives, PSU, Pittsburg, KS, 66762.
Recommended Citation
Hackney, Ed T. and Topeka Capital, "Article, "Wanted Practical Man as President"" (2016). William Aaron Brandenburg Collection. 77.
https://digitalcommons.pittstate.edu/brandenburg_history/77