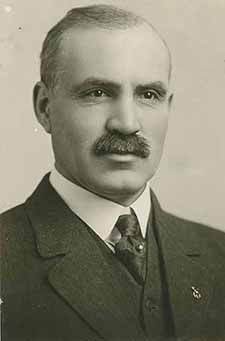 Title
Abstract
6 pages. Sheet Music to 'My Golden Kansas.' Centennial edition. Words and music by Harry W. Stanley, Gene Stanley. Harry W. Stanley signatures.
Digital Collection
William Aaron Brandenburg Collection, 1911-1942, 1989
Collection Number
SpC MS 0099
Finding Aid
https://digitalcommons.pittstate.edu/fa/92/
Location
Pittsburg--Crawford County--Kansas
Repository
Leonard H. Axe Library, Special Collections and University Archives
Rights
Digital image copyright 2016, Pittsburg State University. All rights reserved. For more information contact Special Collections and Archives, PSU, Pittsburg, KS, 66762.
Recommended Citation
Stanley, Harry W. and Stanley, Gene, "My Golden Kansas" (2016). William Aaron Brandenburg Collection. 120.
https://digitalcommons.pittstate.edu/brandenburg_history/120