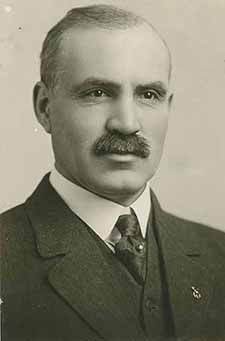 Preview
Description
In this photograph President Brandenburg appears as he was first seen by students and faculty of S.M.T.N. in 1913 when he was 43 years of age; he just come home from Oklahoma City where he was superintendent of the school system.
Digital Collection
William Aaron Brandenburg Collection, 1911-1942, 1989
Collection Number
SpC MS 0099
Finding Aid
https://digitalcommons.pittstate.edu/fa/92/
Location
Pittsburg -- Crawford -- Kansas
Publisher Digital
Digital Resources and Initiatives Dept., University Archives, Pittsburg State University
Rights
Digital image copyright 2016, Pittsburg State University. All rights reserved. For more information contact Special Collections and Archives, PSU, Pittsburg, KS, 66762.